Shopaholic with a Gift Card!
£30 Amazon giftcards gratefully received for my birthday means I can go wild on Amazon for a couple of days … good job there's some cracking 99p bargains to be had this week!
Some great reviews and currently just 99p!
Lou Bertignac has an IQ of 160 and a good friend called Lucas, who gets her through the school day. At home her father cries in secret in the bathroom and her mother hasn't been out of the house properly for years. But Lou is about to change her life – and that of her parents – for good, all because of a school project she decides to do about the homeless. Through the project Lou meets No, a teenage girl living on the streets. As their friendship grows, Lou cannot bear that No is still on the streets when she goes back home – even if it is to a home that is saddened and desolate. So she asks her parents if No can come to live with them. To her astonishment, her parents – eventually – agree. No's presence forces Lou and her parents to finally face the sadness that has enveloped them. But No has disruptive as well as positive effects. Can this shaky newfound family continue to live together? A tense, brilliant novel tackling the true meaning of home and homelessness.
31/35 reviews have given this 5 stars! Only 99p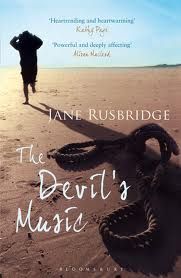 It is 1958 and the Sputnik satellite has taken a dog up into space; back on earth, five-year-old Andy has a new sister, Elaine – a baby who, his father insists, is 'not quite all there'. While his parents argue over whether or not to send Elaine away, Andy sleeps beside her cot each night, keeping guard and watching as his mother – once an ambitious, energetic nurse – twists away into her private, suffocating sadness. Knots keep treasures safe, Andy's rope-maker grandfather tells him, and, as he listens to stories of the great Harry Houdini, Andy learns the Carrick Bend, the Midshipman's Hitch and the Monkey's Fist. Then a young painter, hired to decorate the family's house, seems to call Andy's mother back from the grief in which she is lost. But one day, at The Siding – the old railway carriage that serves as the family's seaside retreat – Andy is left in charge of his baby sister on a wind-chopped beach, where he discovers that not all treasures can be kept safe for ever.Three decades later Andrew returns from self-imposed exile to The Siding, the place where his life first unravelled. Looking back on the broken strands of his childhood, he tries, at last, to weave them together, aided by his grandfather's copy of The AshleyBook of Knots and the arrival of a wild-haired, tango-dancing sculptor – a woman with her own ideas about making peace with the past.
This was included in my Kindle bargains about a month ago and is now riding high at #1 in the Amazon Kindle chart and is still only 99p! Don't miss out!

Never has a one-night stand led to such chaos!

Childhood sweethearts Matthew and Katy agree they must never see each other again after they end up in bed together following a school re-union.

So all is forgotten… until eight months later when a shock meeting at an antenatal class forces them to confront the fact that Matthew could be the father of Katy's baby. Oblivious to the mayhem unfolding, Matthew's highly-strung wife frets over giving birth to twins and Katy's much younger boyfriend refuses to take fatherhood seriously.

Love and life are messy but Katy and Matthew take things to a whole new level as deep emotions begin to resurface and hormones run riot.
How will they navigate their way through this almighty cock-up?
This sounds like a perfect summer read – 99p!
A pair of star-crossed lovers offer each other a second chance at life and love. But will they have the courage to take it?

An emotive and uplifting tale, guaranteed to pull at the heart strings. Perfect for fans of Jo Jo Moyes and Hilary Boyd's Thursdays In The Park.

If only they could rewrite their past…

It's 1992 and Sarah is in love with Cahal, a boy from the wrong side of the tracks. As they plan to graduate from university, all seems set for their happily ever after.

Fast forward to 2012 and something's gone wrong. Cahal is out of the picture and Sarah is divorced from Ian by whom she's had two children. What happened? As Cahal walks back into Sarah's life, can they do things differently this time?
Related articles